Please understand that there is no way that the highly compressed images you see on this web site can compare to the high quality photographic prints we provide with your order. in order to keep the web site fast and efficient we must compress the images to the degree that much of the detail in the photos is lost. You will receive a print that reproduces, even enhances the nuances and fine detail of each photograph.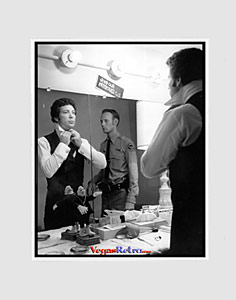 In our process, the original negative or transparency is digitally scanned at extremely high resolution to ensure that each grain particle within the image is faithfully captured. The scanned image is then put into a high end computer work station and gone over in fine detail to correct any wayward color, dust, or other anomalies introduced by the scanning process. This process not only ensures the best possible reproduction from the original but also serves to protect the original from the inevitable ravages of time and handling.
The scanned file is then printed on the highest end digital enlarger/printer that converts the digital image to laser light and exposes it onto photographic paper with a level of sharpness which cannot be matched by conventional means. The prints are made on Fuji Crystal Archive paper which is, to our knowledge, the finest quality photographic paper available. Independent tests suggest that Fuji Crystal Archive prints in normal display conditions will last up to four times longer than the 16 to 20 years of the traditional photographic papers. It is the ideal medium for the creation of museum quality prints that will last a lifetime.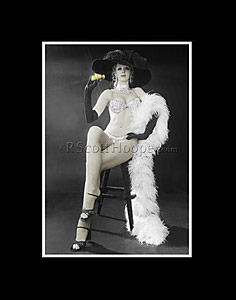 Since most of these photographs are one of a kind, exclusive and mostly uncirculated works (available only at this website) we have chosen to sell only a limited number as economy prints. These are not cheap reproductions, but works of collectable art that we think should be handled with upmost care in order to retain their value. All prints (except economy prints) will be mounted and matted which will protect them in handling and shipping and make them ready for your frame or display medium. The mattes and backing are acid free to give them the same lasting archival quality as the prints. Each print will be signed by the artist and comes with a certificate of authenticity. Some photos will only be sold in limited editions and they will be numbered and signed accordingly.
The sizes listed with each photo are not exact since film formats are not standard to frame formats. For instance, an 8x10 mounted in an 11x14 matte may actually have a picture size of 7x10 if it was shot in 35mm. Normally you can figure that on average there will be a 2 matte border around each print. The mattes will be white, black or gray a combination of two of these. We will choose the matte color that looks best for the photographs you order, unless you have a specific request which you can communicate through email along with your order.
Economy Prints - Economy prints are available for some photographs, The first part of the process is the same (scanning and color correction) but economy prints will be made on a high quality digital printer with paper and inks that will produce a print lasting around 25 years under normal display conditions. It is suggested that any photographic print be framed with archival matts and UV glass and kept out of direct sunlight to get the most life out of them.
Please Note: The print you buy is a work of art for you to hang on your wall and keep as an investment and an object of beauty. The copyright and licensing rights to the image remain with the photographer, so you may not allow the image to be published or grant publication licenses to others.
Payment / Shipping and Return Policy
Paypal is the easiest and quickest way to receive your order on a timely basis. We may, in the future accept credit cards directly, but until then you can use any credit card you choose if you purchase with Paypal. We also accept money orders or checks, product will be shipped when the check clears.
All prints are made to order. That means approximately a week for printing, a week for mounting a framing and a week for shipping. You should receive your order within three weeks. If this schedule does not fit your needs please contact us and we will see what can be done to accommodate you.
Shipping is free on all orders within the US. You will be contacted by email if you order from an address out of the country in order to give you shipping fees. All orders within the US are shipped Fed-x ground as we have found they are the best to ensure that your order arrives on time and in excellent condition.
Guarantee
Our return policy is simple. If you dont like it, return it within 30 days in the condition it was sent and we will refund your money. If the print is damaged in transit, please contact us before returning it.